South Downs Equine offers a comprehensive range of equestrian services within the South Downs National Park.
From part / full livery,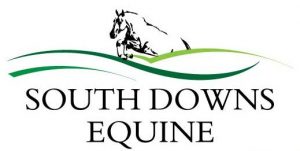 to rider training, horse development and rehabilitation, South Downs Equine provides a comprehensive professional service.
Nestling on the South Downs, near Jevington just outside Eastbourne, East Sussex, the yard extends to around twenty acres of pasture with direct links to local bridle ways and excellent hacking across the Downs to Friston Forest and beyond.
The yard has its own floodlit sand school, which has a mixed wax / fibre surface in order to be usable for most of the year, and is available for use by liveries and for training sessions run by South Downs Equine.
South Downs Equine run a very family / child friendly and safe yard, and there is a specific member of the team who has completed courses in Health and Safety, and Child Protection in addition to holding a current First Aid at Work Certificate. All key staff have undertaken Equine First Aid training.
Competing is a major influence on South Downs Equine, and the team ride their own horses, and horses for other people in a variety of disciplines including dressage, show jumping and eventing. South Downs Equine also provide training and schooling for riders and horses in order to get the most from any competitive opportunities.
As a small yard, South Downs Equine pride themselves on being a friendly, helpful and sociable group of horse lovers. There are regular social events throughout the year, and they ensure that socially, the fun and friendship doesn't stop at the yard gate.
To find out more about the services provided by South Downs Equine, or to enquire about livery or training, read through the pages of this website or contact Ben or Hannah directly.
Visit our Facebook page for the latest news.